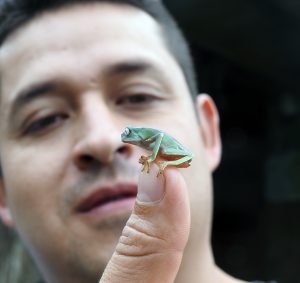 Ecuador Eco Adventure ®  was founded in 2006 by Wladimir Ortiz and has since become Riobamba's number 1 innovative Ecotourism operator. Our aim is to take you off the beaten track on great adventures that you will remember for the rest of your life. If you are a student or if you search to visit Ecuador on a Shoestring, we work with the local people and we have our own guides network, so we could provide the best prices. What's more, is that the ECO in Ecuador Eco Adventure isn't just marketing – we actually care about the Environment and our trips are designed to be low-impact and involve indigenous communities so they receive the economic benefits of Ecotourism.
Check out our Volunteer Work Programs to see our other Environmental Conservation and Economic Development projects.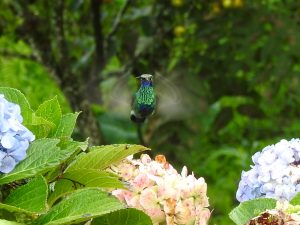 Ecuador Birding. Our company provides, Ecuador Birding, and Birdwatching tours, in the main Birding hotspots of Ecuador, we as explorers ourselves, know the best places to catch a glimpse of the most unique bird species in Ecuador, Birdspotting in the Amazon, Galapagos Islands, Birdwatching in the cloud forest – Mindo Birdwatching.
Ecuador Best Birdwatching Tours – Amazon Expeditions – Cloud forest – Galapagos Islands
For the past 11 years, Ecuador Eco Adventure has specialized in sustainable and ethically practiced eco-tourism. We provide all the organization and support you need for your perfect and memorable trip to Ecuador, the gem of South America. Ecuador has the greatest biodiversity in the world for a country of its size.
Ecuador Is home to over 16900 species of birds and counting, and holds international records, such as Mindo Birdwatching count every year, and also in Yasuni and Amazon Rainforest Birdwatching.
Ecuador Birding – Birdwatching tours, organize first-class Birdwatching and adventure tours, from Trekking in the Ecuadorian Andes to Mountain Climbing in Ecuador, and exploring the intense Amazon region, we offer it all. Galapagos island hopping, Birdwatching in the cloud forests, and beach-side relaxing: we offer safe, reliable, and enjoyable options.
Everything is reachable in a few hour's time in Ecuador, which makes beach hopping, Amazon boating, and the Andes trekking all possible in one trip.
Contact us for Ecuador Birding, Birdwatching Ecuador tours and adventures, let us know what your interests are. We will work personally with you to make sure your experience here is unforgettable. Thank you for considering Ecuador Eco Adventure.
Ecuador on a Shoestring Budget – Ecuador Birding and Birdwatching tours – All bird pictures are taken by Wlady Ortiz – Founder and National guide 15 years experience.
Ecuador Eco Adventure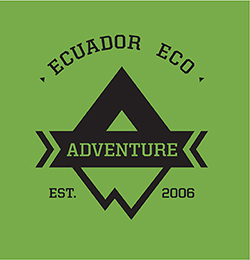 Our Specialties:
– Galapagos Hopping Tours
– Horseback Riding Ecuador
– Trekking & Camping Ecuador
– Mountain Climbing Ecuador
– Amazon Ecuador Expeditions
– Volunteer Work Ecuador
How To Find Us:
Our office is located in Riobamba "Ciudadela Politecnica, Calle Viena N.5 Entre Varsovia y Roma"
You can also see the location of our office on Google Maps
Ecuador Eco Adventure
Adventures in Ecuador, Trekking in Ecuador, Mountain Climbing in Ecuador, Amazon Ecuador Expeditions, Galapagos Hopping and Ecuador
Ciudadela Politecnica, Calle Viena N.5 entre Varsovia y Roma
060150
——————
Luis Cordero y Av Amazonas
Quito – Ecuador
ecuadorecoadventure@gmail.com
Phone: +593998311282